What guilty pleasure shop would we be if we didn't have books? In books, we can find education, knowledge, wisdom, entertainment, happiness, and motivation. As Stephen King said "Books are uniquely portable magic", and here in Abode, we are aware of that fact, so you can always find some of these readers' pleasure in our store. 
Check out this season's collection available in our Bundoran store and our flagship home furniture store Stockhouse Interiors in Donegal Town! 
Cooking & Cocktail Tips Books
Sweet Vegan
€15.00
Nicole Maree invites you to create a terrible mess of batter and not take it too seriously. In this book, you'll find 50 creative recipes and guides to transform any recipe for dairy-free, gluten-free, and plant-based treats. 
View this post on Instagram
William Murray and James Kavanagh created the Currabinny Cookbook after discussing how they could turn their food obsessions into a career. This book is filled with recipes for traditional food with contemporary twists, sumptuously cooked in an unashamed celebration of flavour.
The Cocktail Garden,
€19.00
This book is dedicated to fun and cocktails. Recipes are focused on flavors throughout the seasons – there are fruits, vegetables, flowers and herbs included. You'll find summer drinks, wine spritzers, and champagne cocktails.
Lifestyle books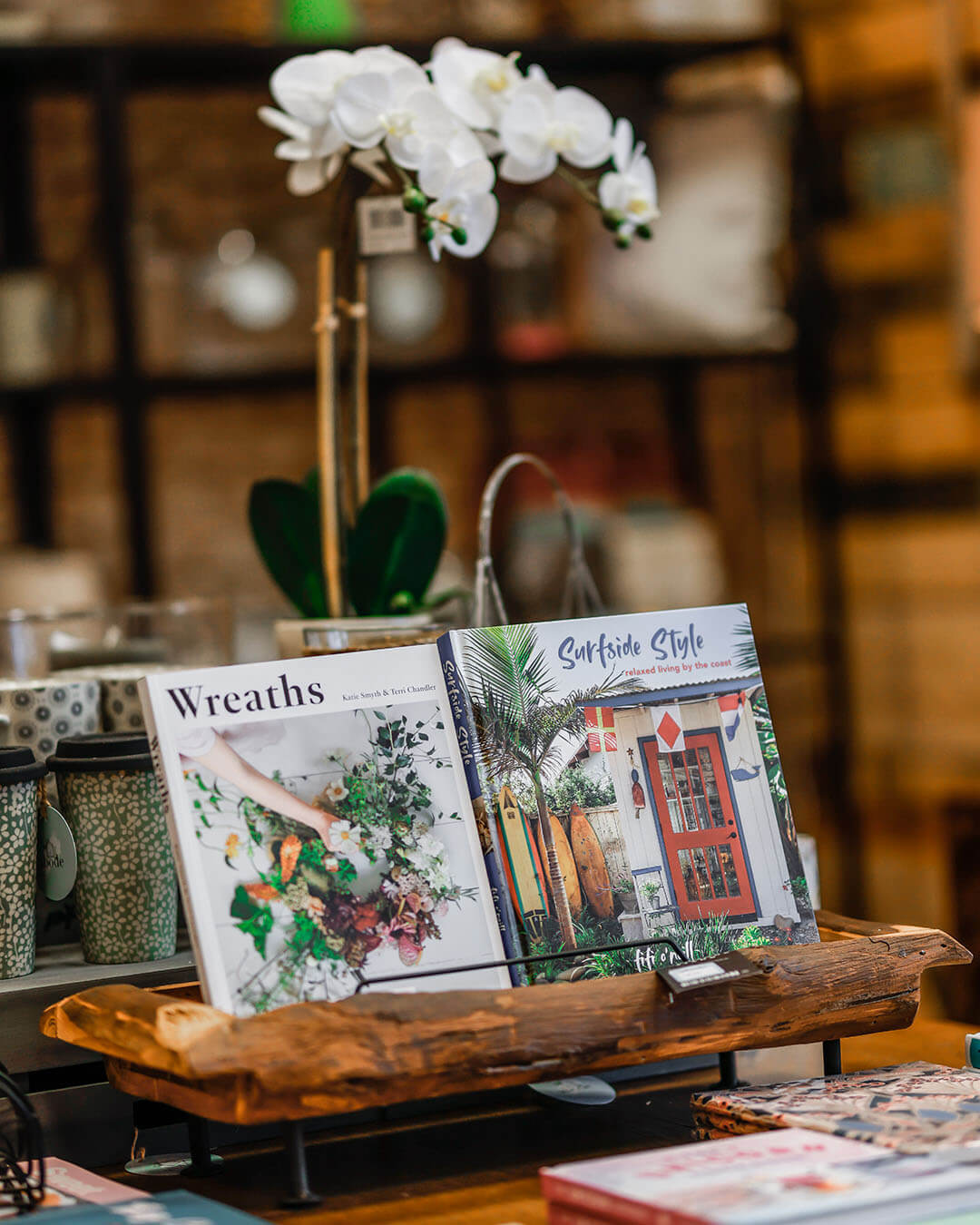 Wreaths,
€24.00
Authors Katie Smyth and Terri Chandler quit their jobs after feeling stuck and started their own flower business WORM. A wreath can be a wonderful gift, a warm welcome or a beautiful wall decoration. This book will help you to bring more of nature to your home.
Cabin Porn
,
€15.00
This book contains more than 200 cabins handpicked from the archives of Zach Klein and contributors. You'll find all of the cute cabins around the world and their interior design. 

Surf Shack
, €33.00
Author Nina Freudenberger put together a book about the Bungalows, trailers, beach homes where surfers retreat after a day on the waves.  
Travelling books
36 Hours Europe
, €38.00
3rd edition by the NY times with 130 destinations – packed with history, art, diverse culture. "No, You can't take in all the wealth and vibrant life of a Dublin or Krakow, much less Paris or Rome, in 26 hours of the widest – awake hours. But with a well-crafted itinerary, you can come surprisingly close".  
Ireland's Wild Atlantic Way – A Walking Guide,
€20.00
The wild Atlantic Way follows the magnificent west coast of Ireland, passing golden beaches, thrusting headlands and soaring sea cliffs. Renowned walking guide/author Helen Fairbairn explores the best walking routes of the region and recommends rips. 
Inspirational, Mindfulness books/journals: 
The Boy, the Mole, the Fox and the Horse,
€21.00
This book from Charlie Mackesy, is an absolute bestseller now. Enter the world of Charlie's four unlikely friends, follow his journey, discover their story and their most important life lessons and explore the thoughts and feelings that unite us all. 
The Mindfulness Journal
This journal is filled with inspirational and contemplative quotes, centering the statements and simple exercises to be more mindful and focus more on the present moment. 
365 Days of Yoga,
€10.00
This book is an inspiration for your yoga practice every day. It has quotes, mindfulness techniques and guidance of the yoga poses to engage and energize your mind and body all year around. 
Kids Collection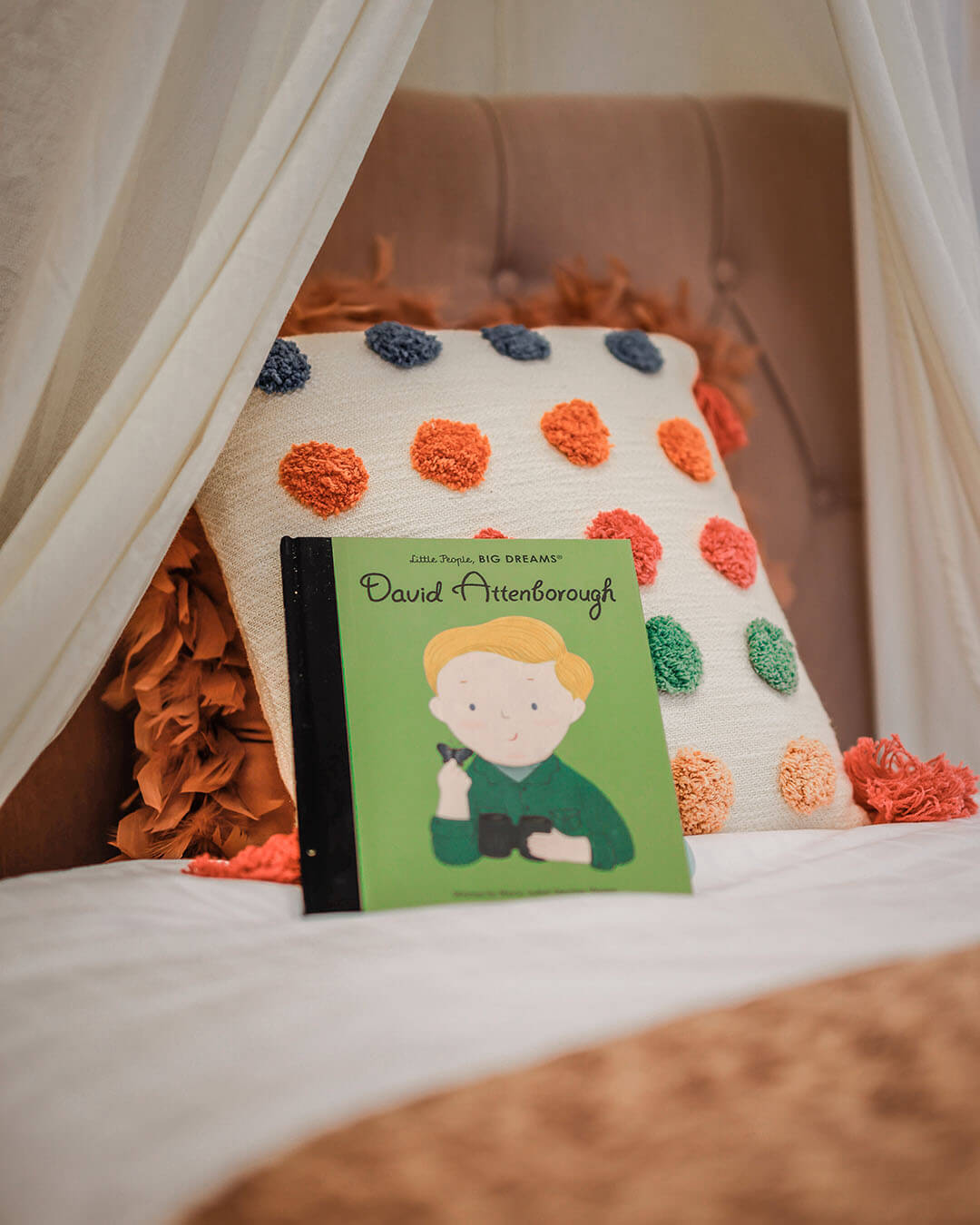 David Attenborough,
€15.00
David Attenborough by Maria Isabel Sánches Vegara, is one story from a bestselling series of books called Little People, Big Dreams. These stories explore the lives of outstanding people, from designers and artists to scientists and activists. This one is about the iconic English broadcaster and natural historian. The books are told in simple sentences, perfect for reading aloud to babies and toddlers.
Songs for our Sons,
€19.00
Ruthie Doyle and Aisling Lindsay created a perfect gift for baby showers, graduations and other celebrations, Songs for Our Sons is a book boys will treasure throughout their lives. This warm, inspiring book encourages boys to shape a world so much gentler and brighter than before. Playful rhymes and tender illustrations invite them to notice nature and embrace their emotions. 
Dreams for our Daughters,
€19.00
Another one from Ruthie Doyle, Dreams for Our Daughters, is a poetic call to all young girls to follow their dreams and believe in themselves. The poignant message at the heart of this book is that we can be whoever we want to be.
Don't forget to follow us on Instagram and Facebook for more home, interior and lifestyle hints, tips and inspiration!