The Kardashian/Jenner dynasty are renowned for their sense of style and their incredible homes, and Kendall Jenner is no exception! The supermodel purchased her home from Charlie Sheen in 2017 and thanks to Architectural Digest, we get to take a sneak-peek into the 24-year-old's LA sanctuary!
View this post on Instagram
Kendall's living room is designed with earthy minimal tones in mind and finished with colourful wall art and cosy flower cushions giving the room a very healthy colour balance. The James Turrell art installation, mini bar and retro 1965 radio phonograph are absolute eye catchers!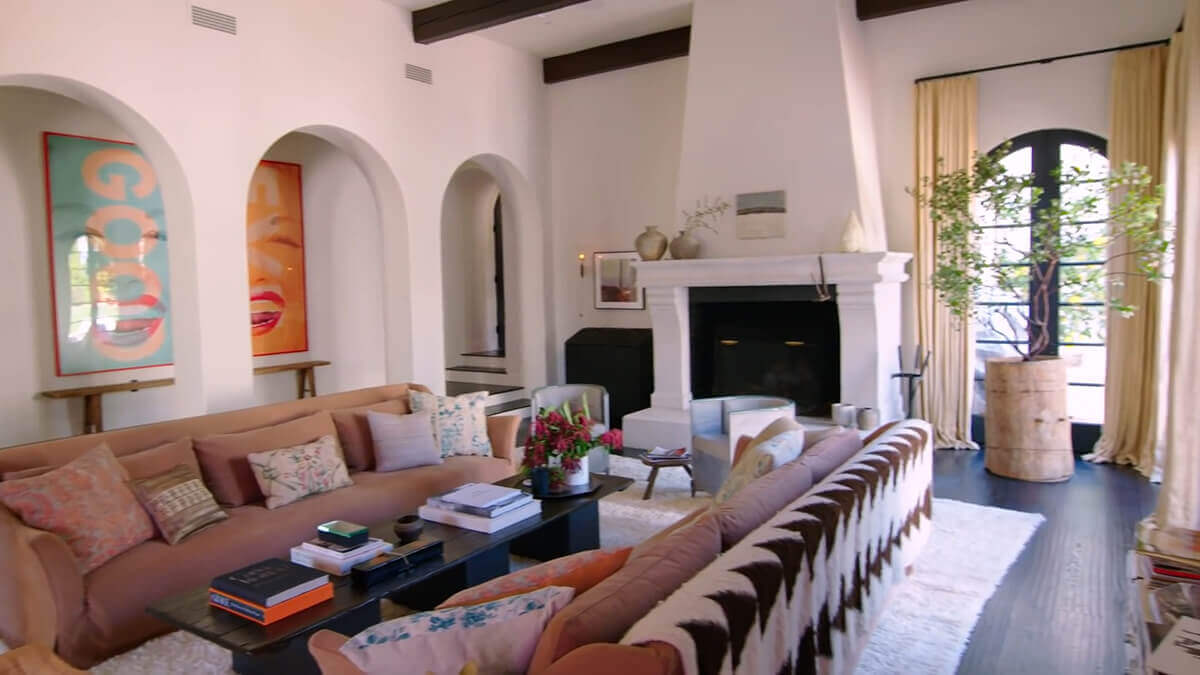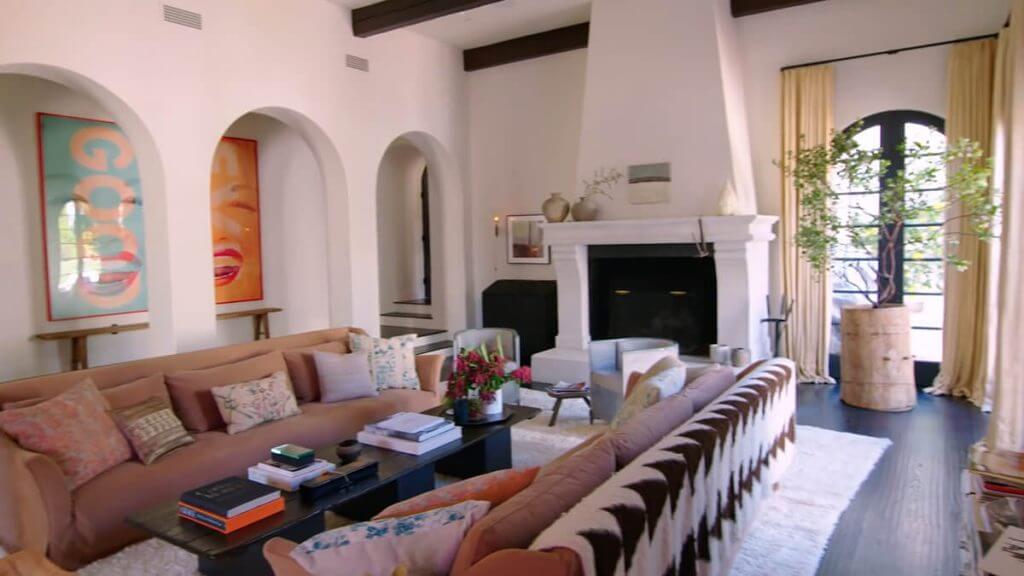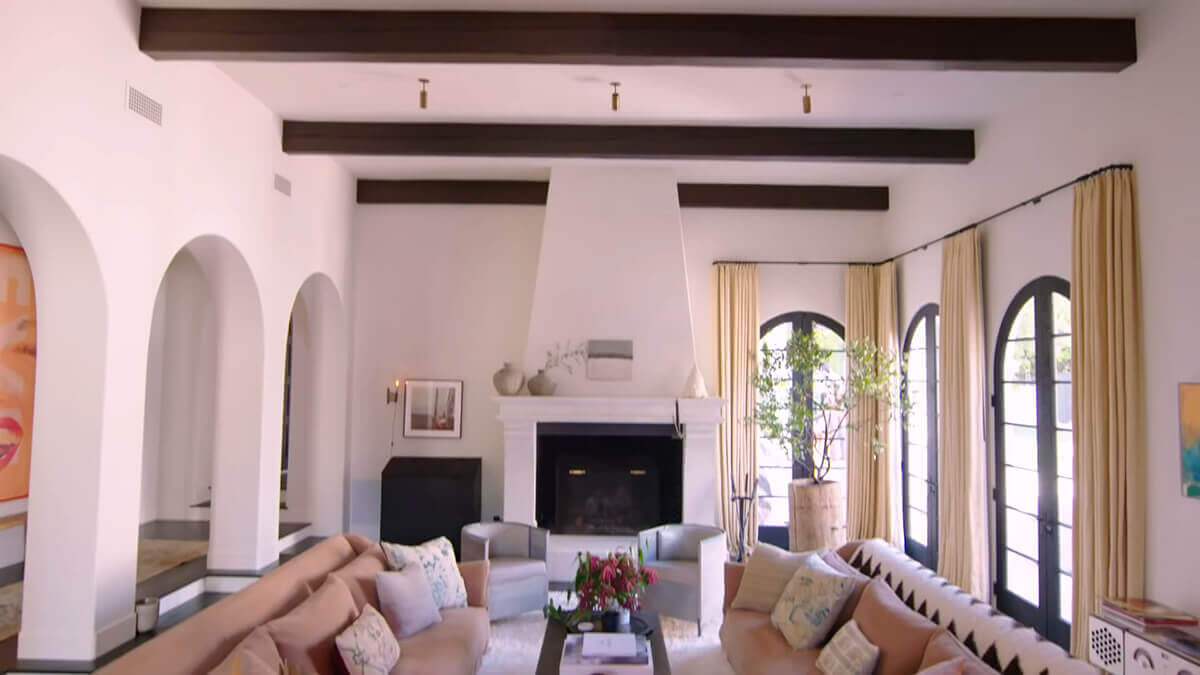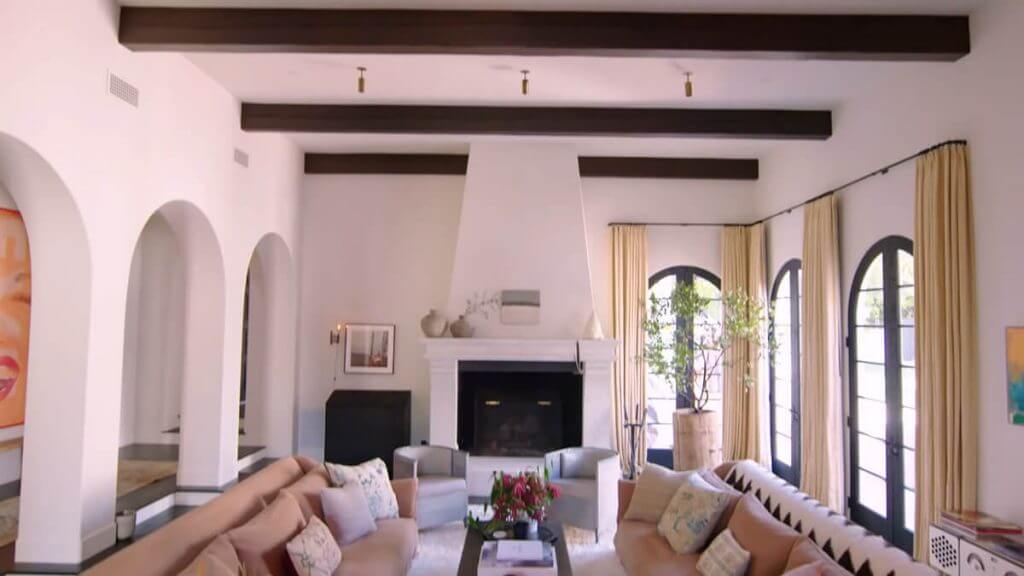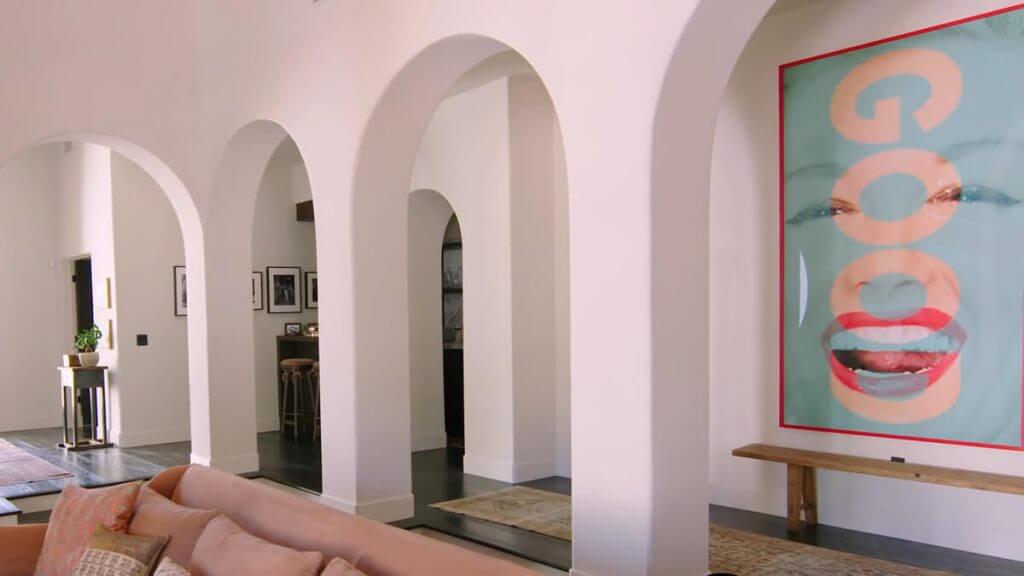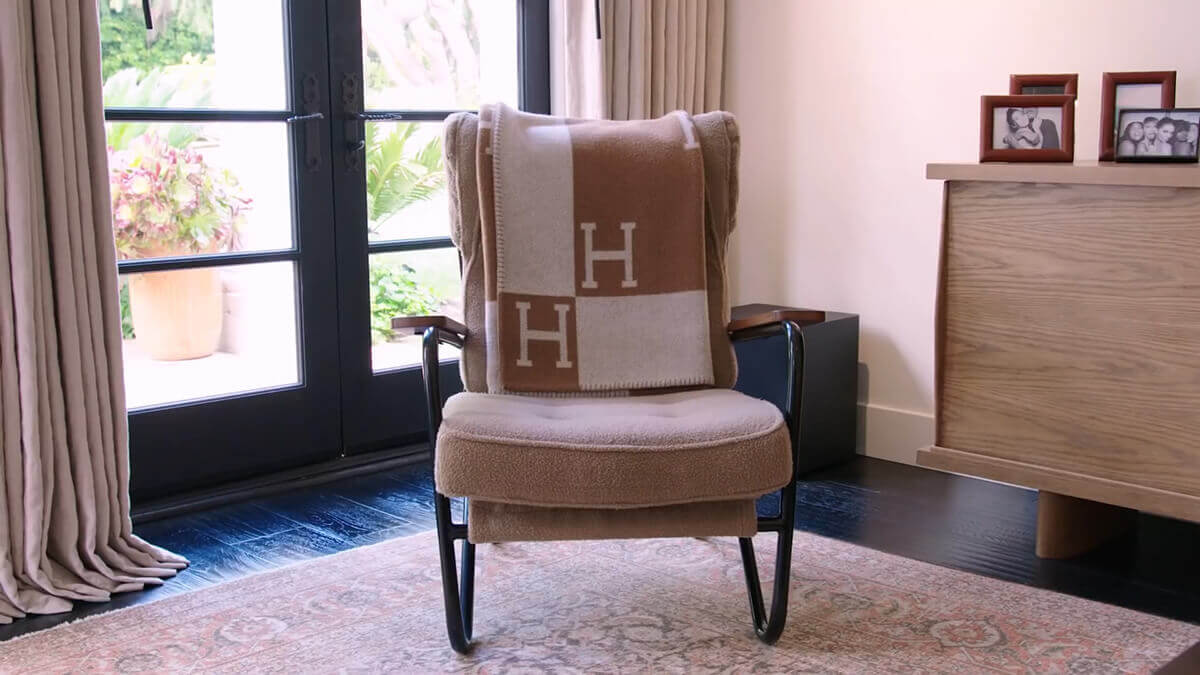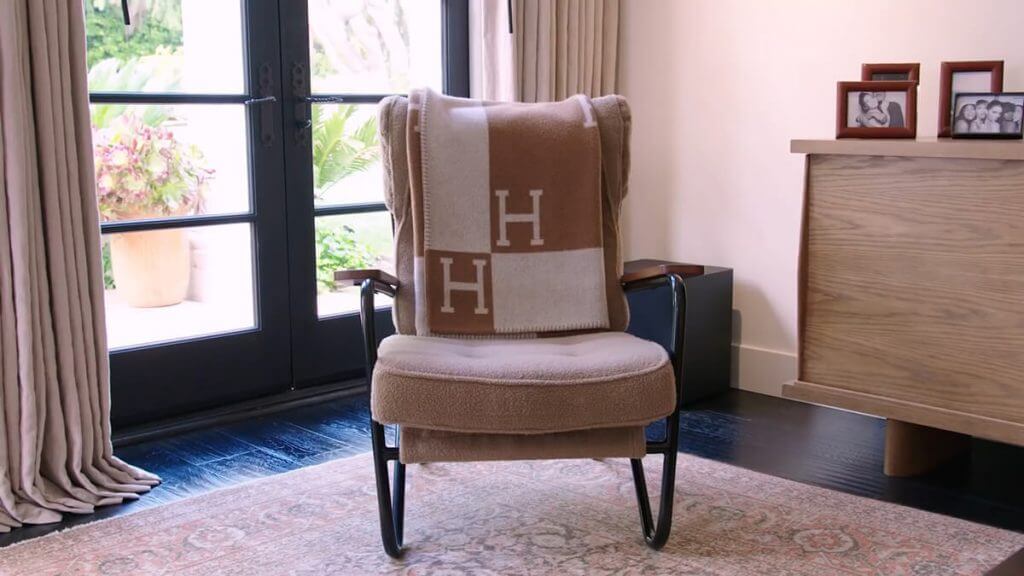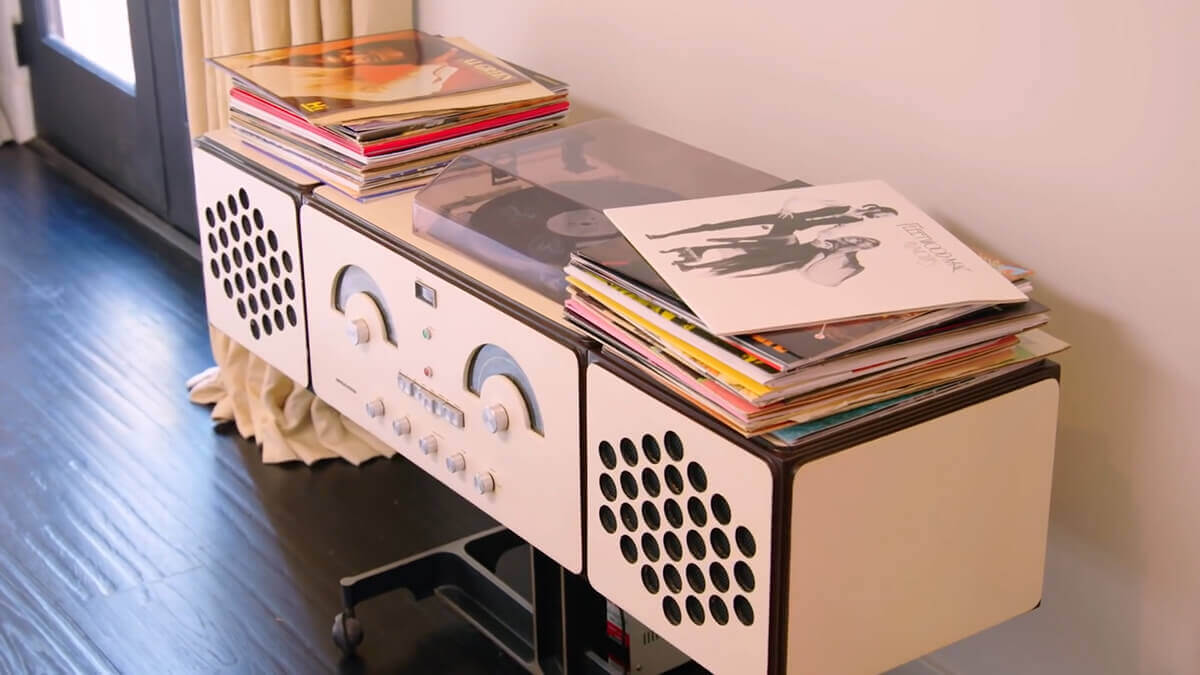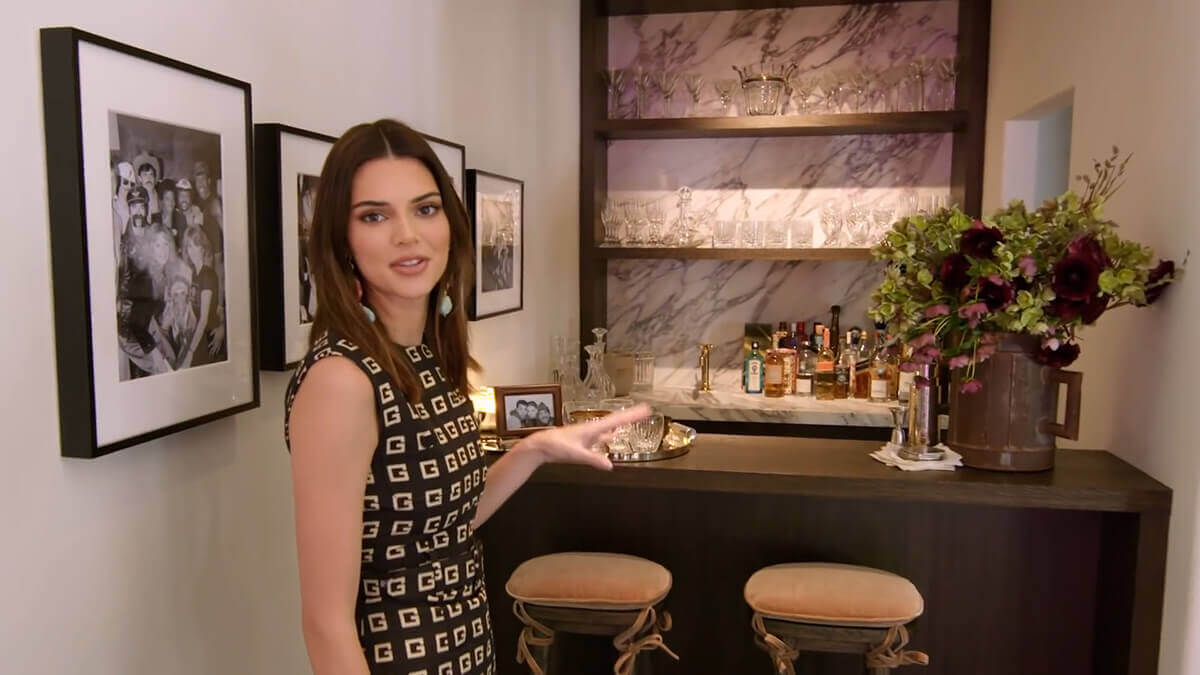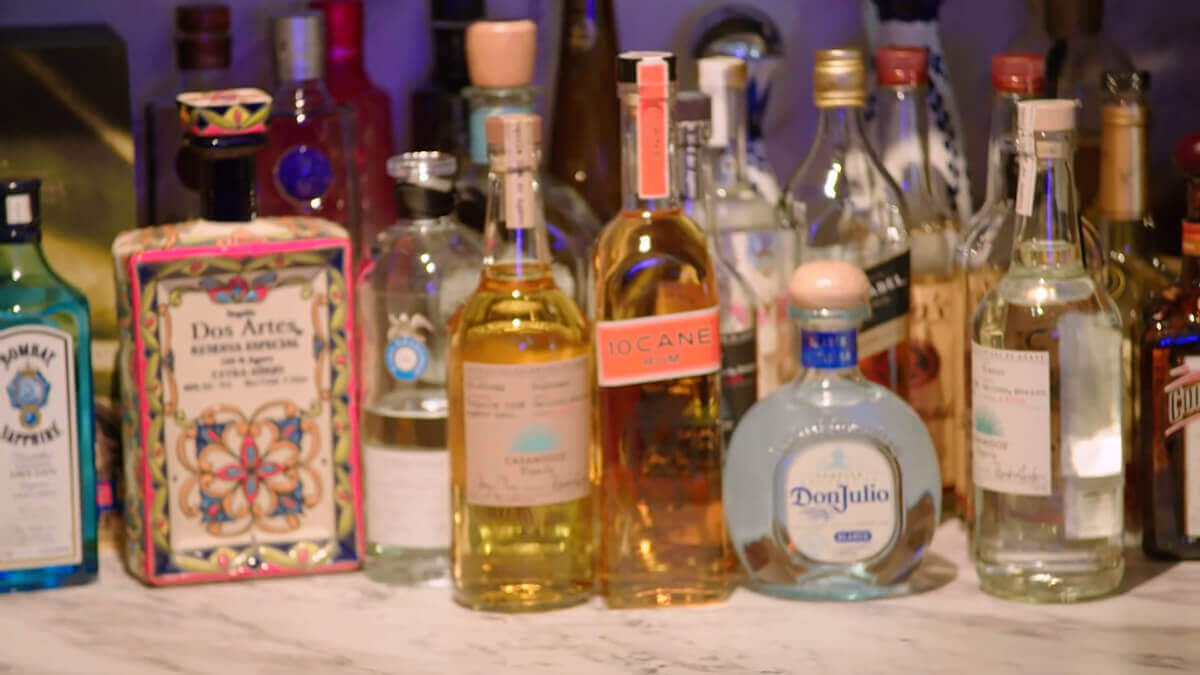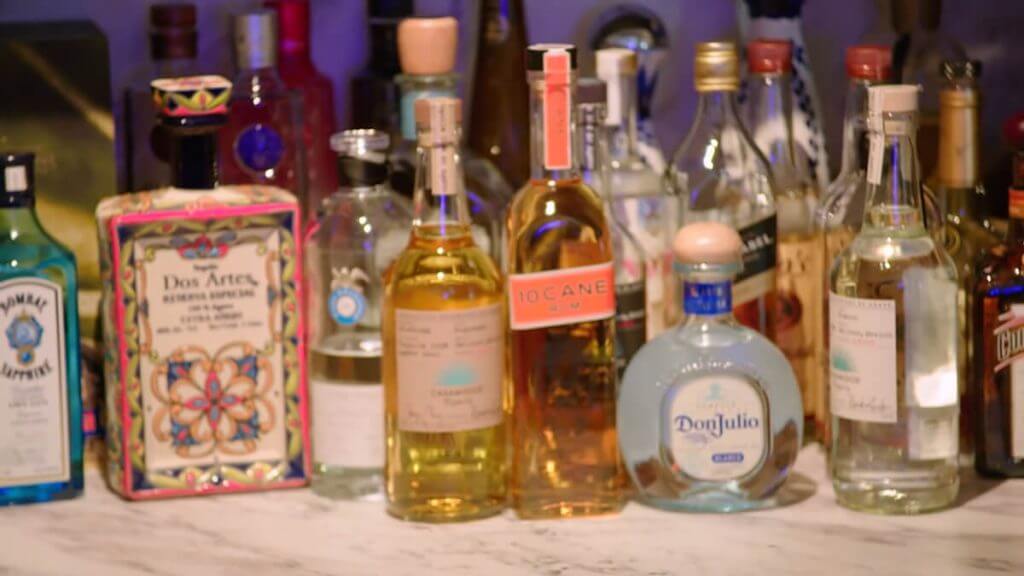 Entering the master bedroom and you are first met with a beautiful seating area with cosy fabric four seater and round table with an overhanging plant and finished off with a Tracey Emin neon art installation and double sided fire place.
The bed is a huge 9ft by 8.5ft in size! If you've got the space then why not! Kendall also installed a cute tea station because who doesn't want a tea station in their bedroom?!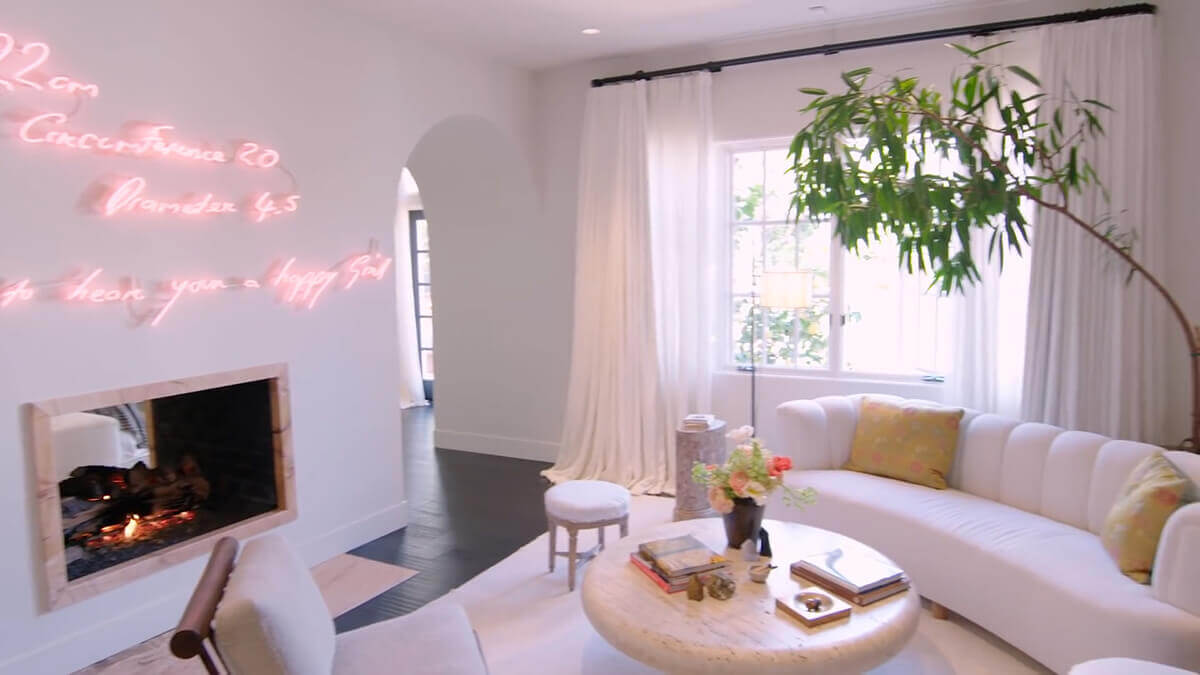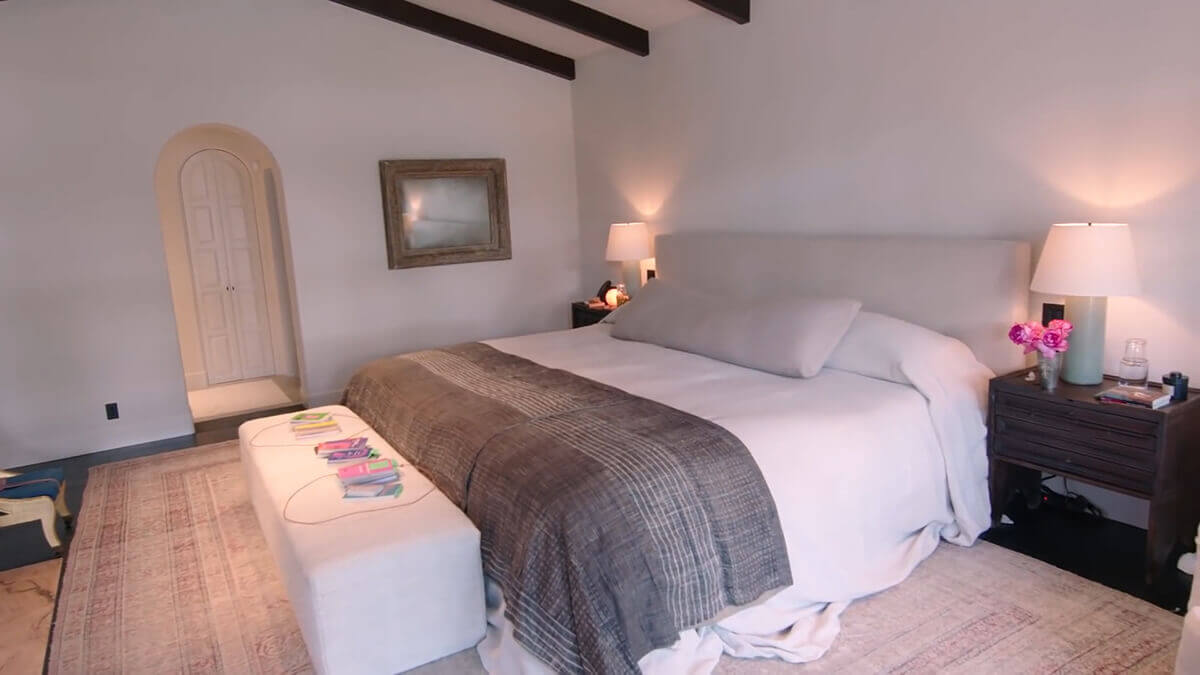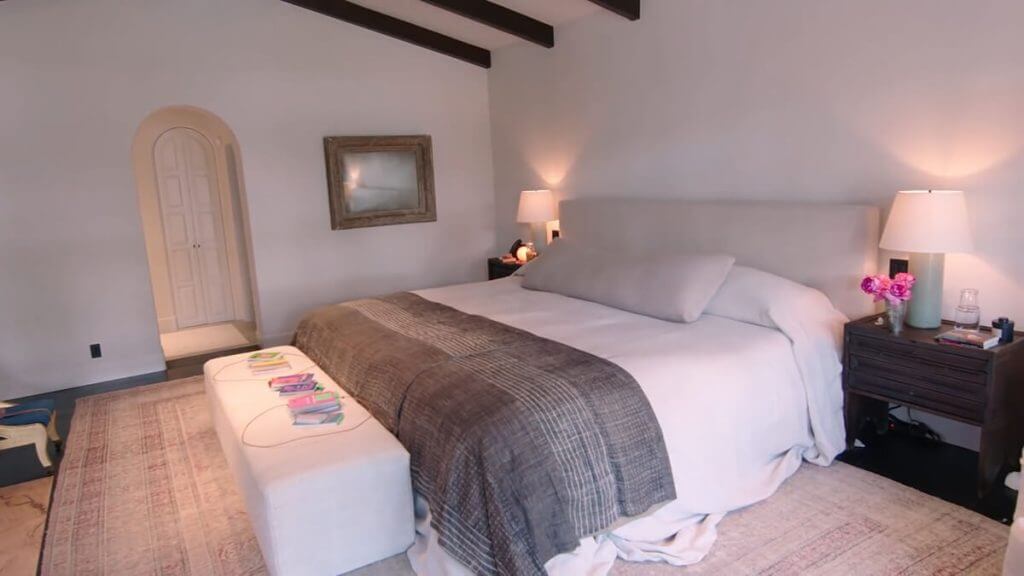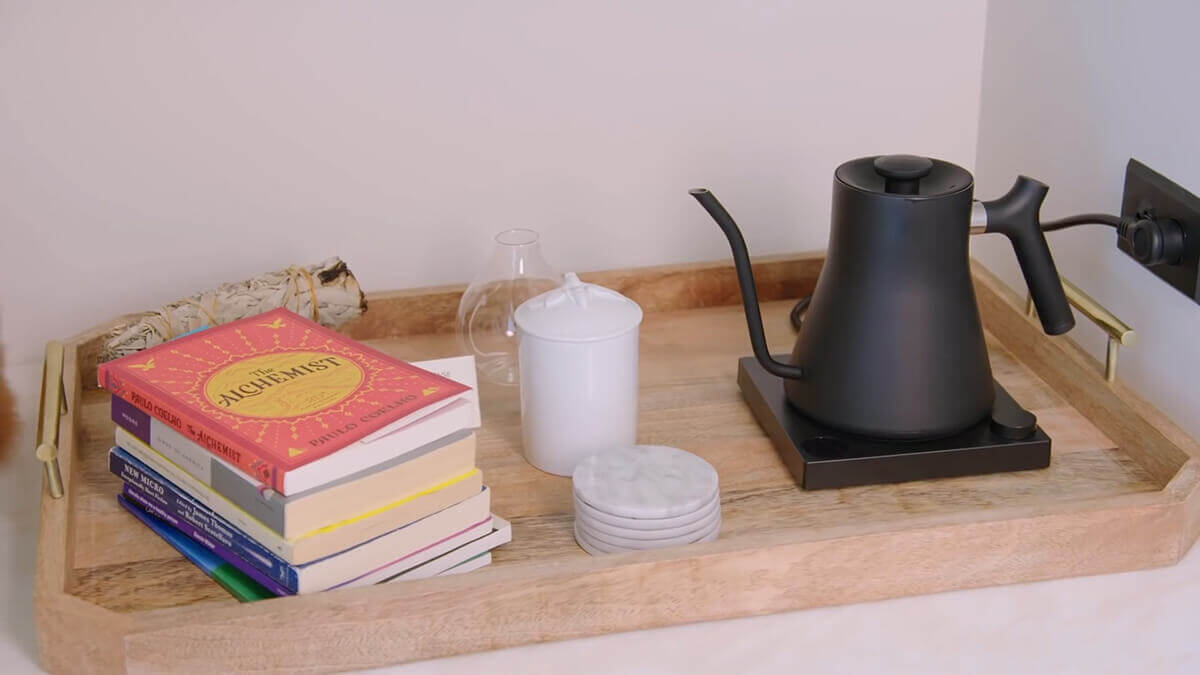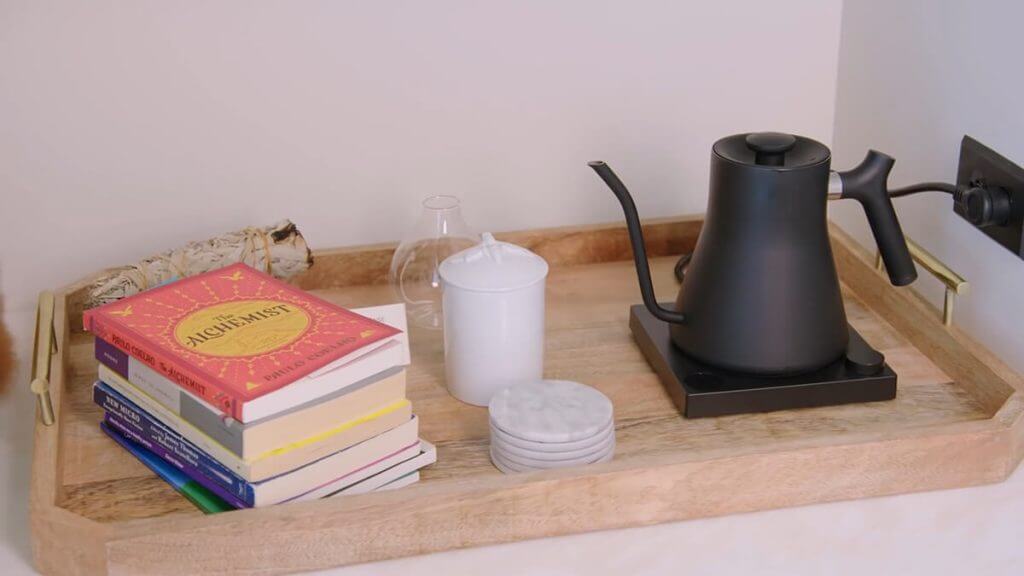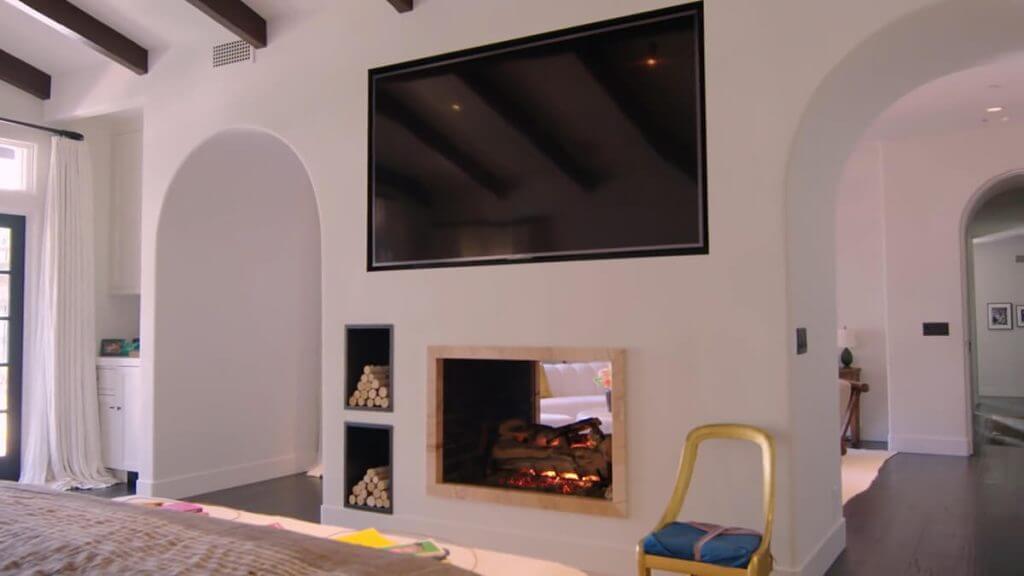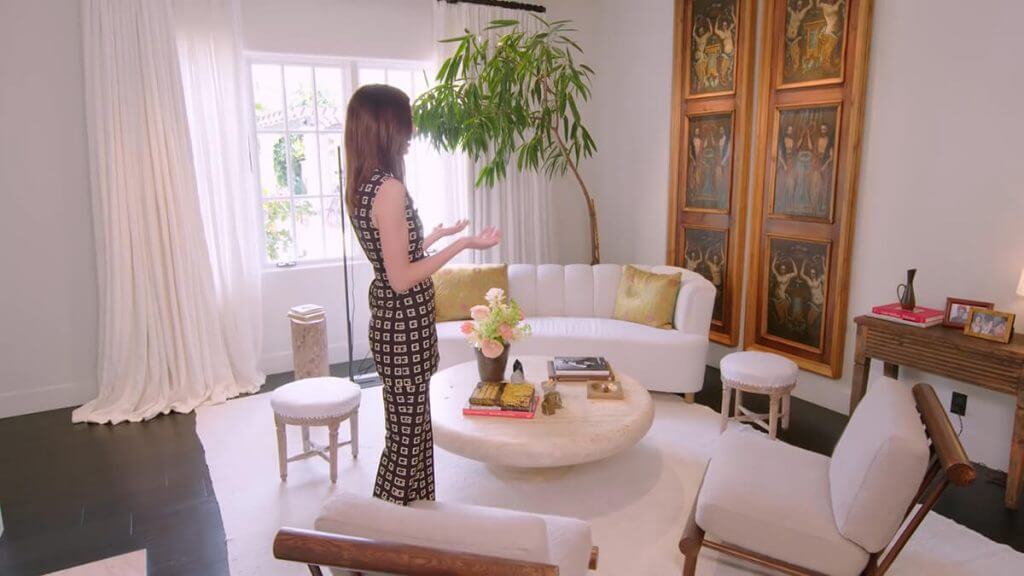 The ensuite is home to a beautiful gold bathtub, his and hers sink and an all glass shower while the main bathroom has an incredible 300lb stone sink.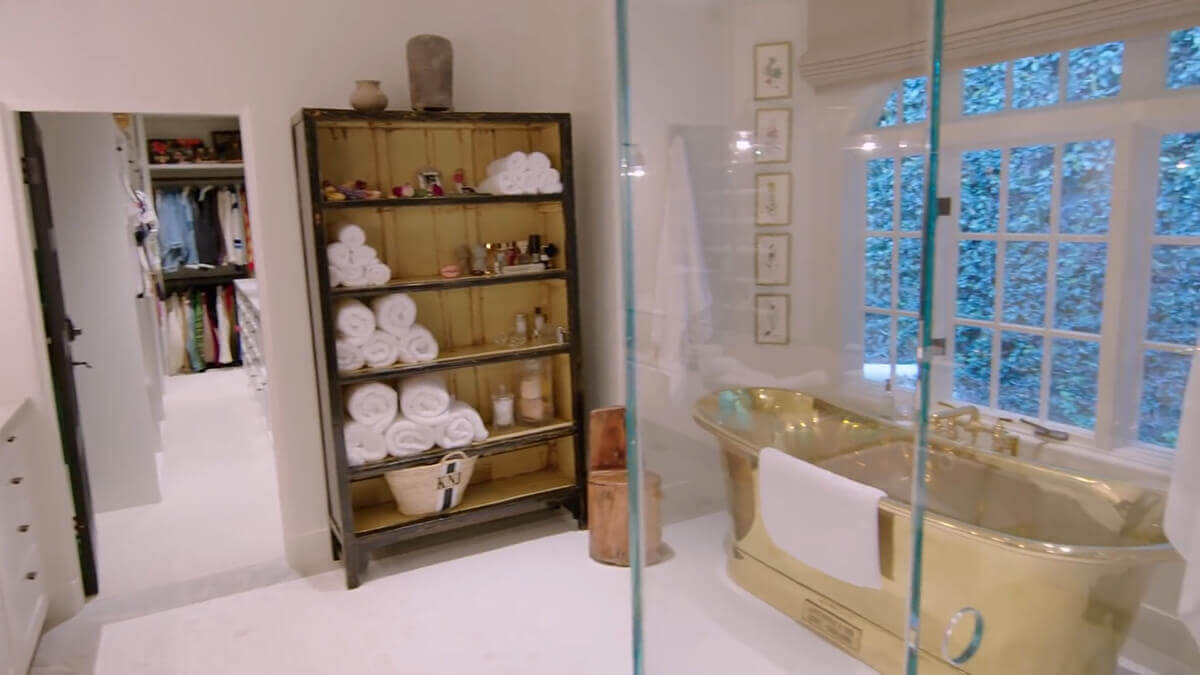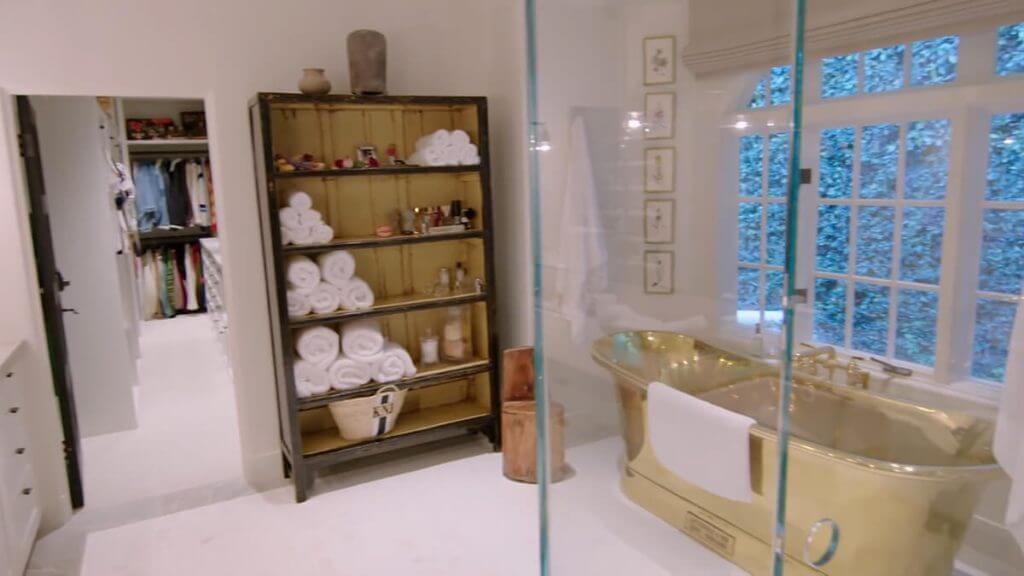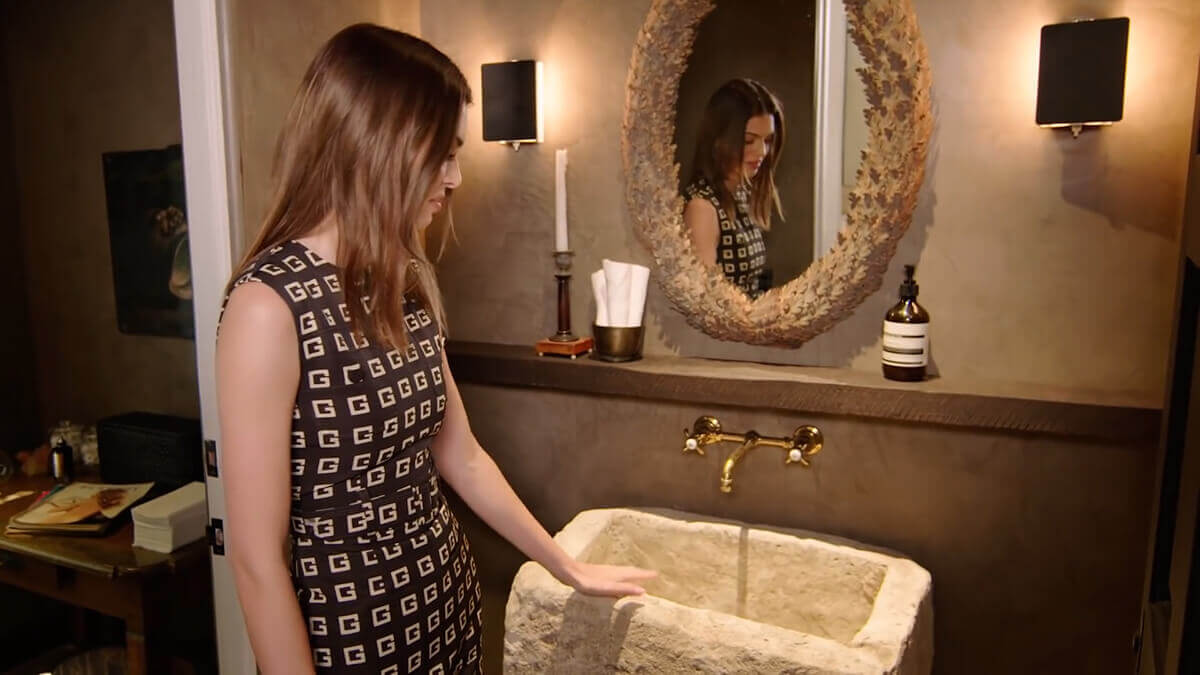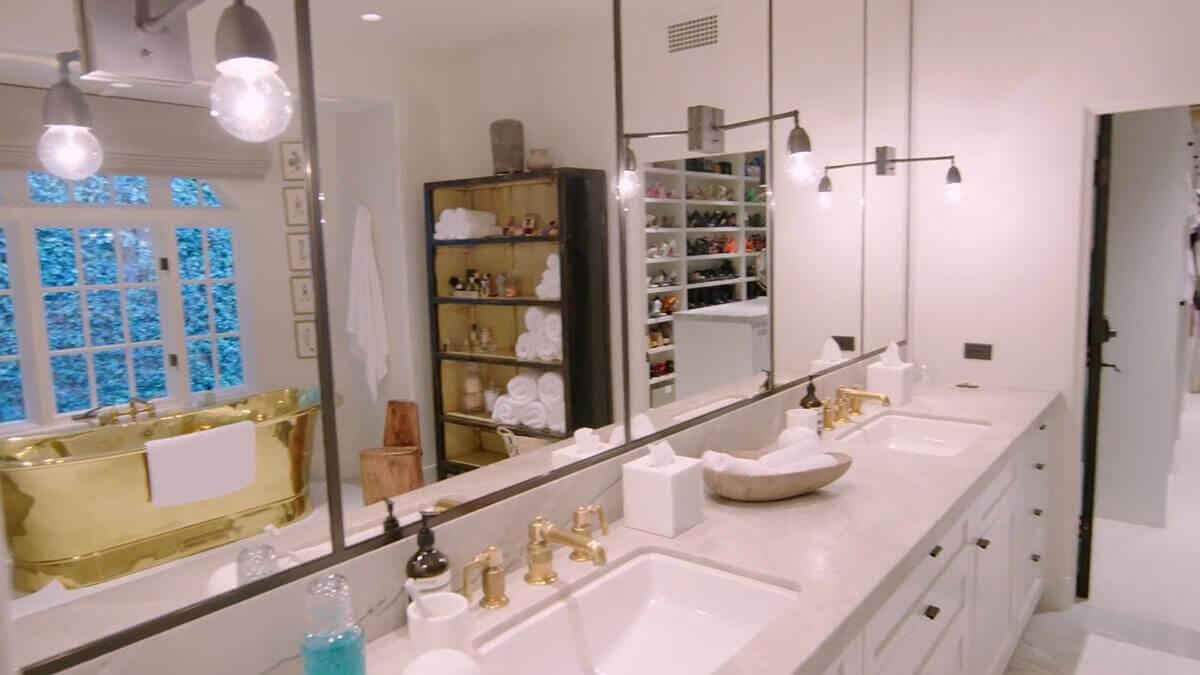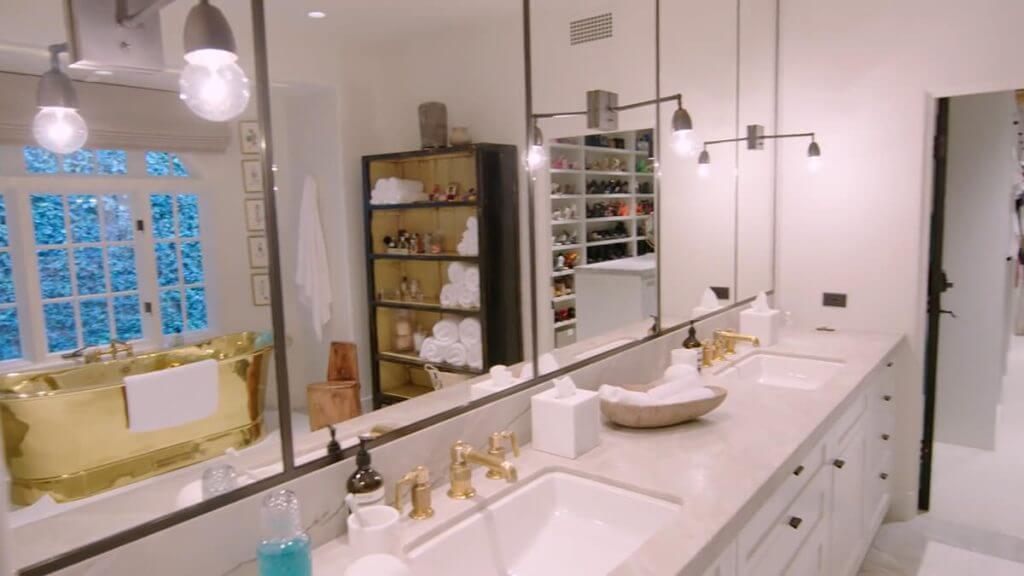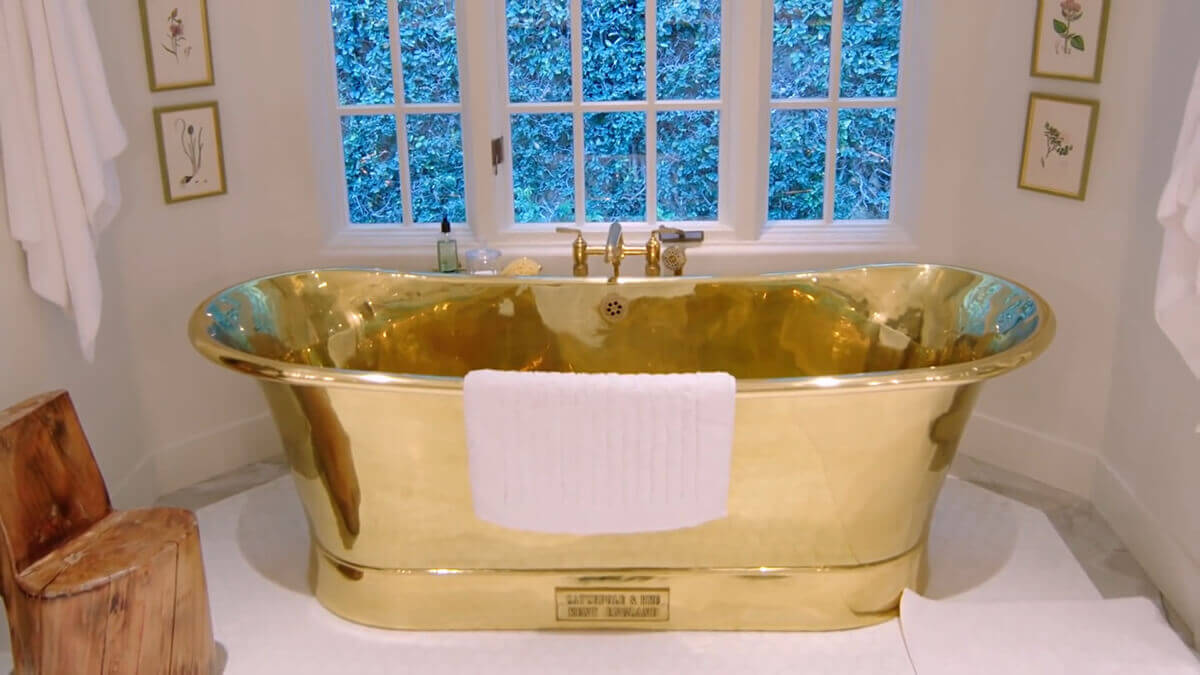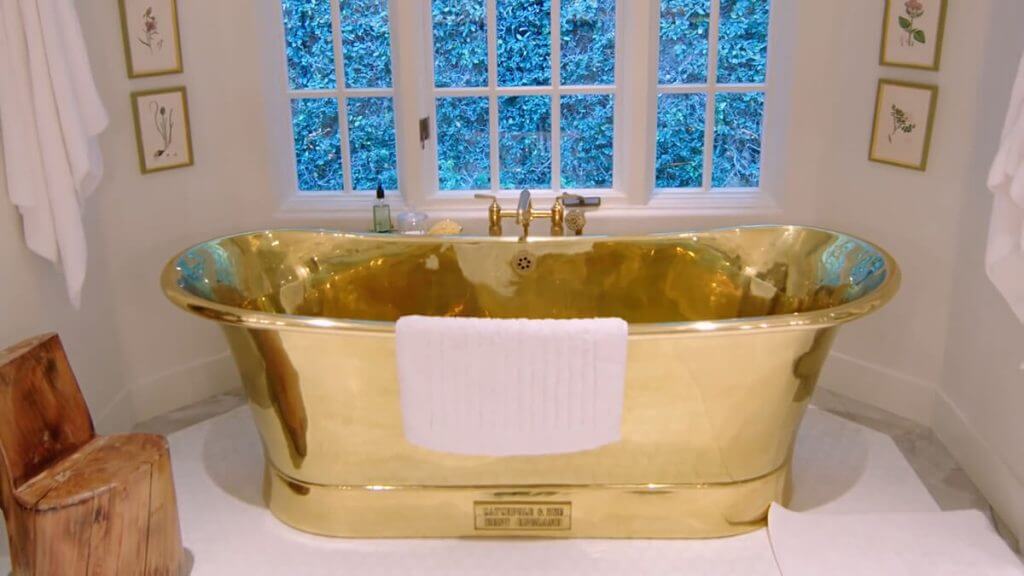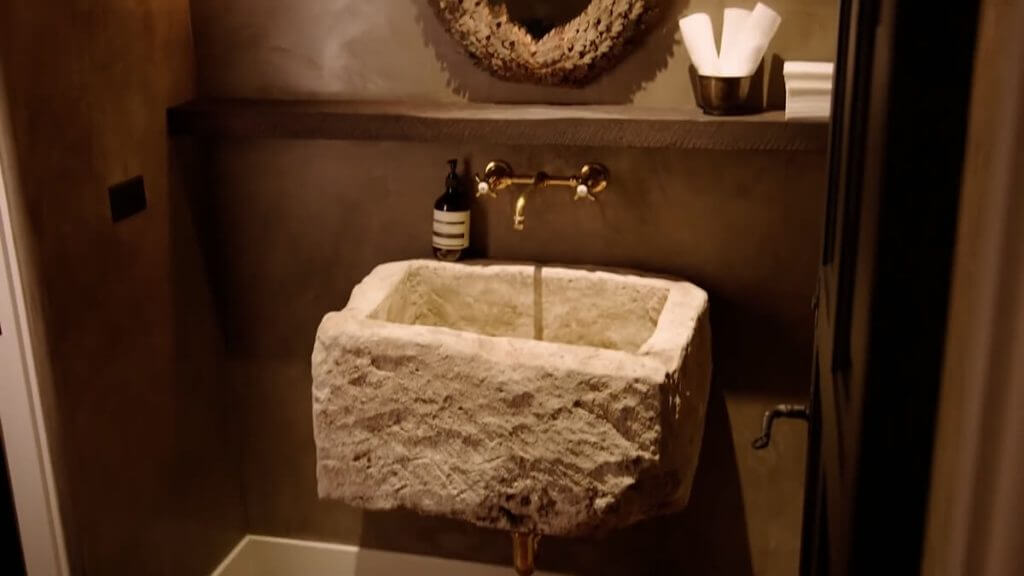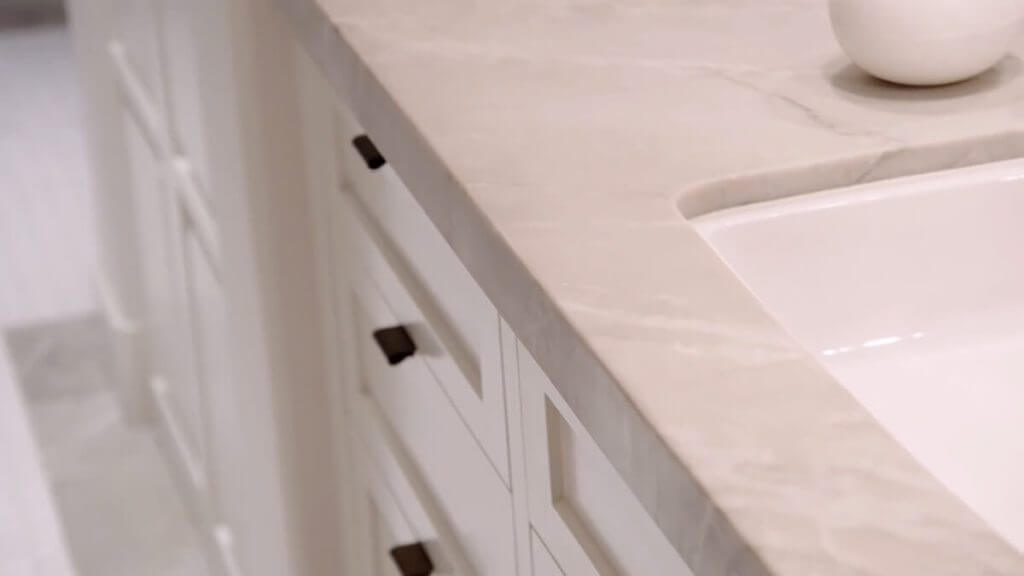 The double doors allow a lot of light into the dining room and you can just imagine the lovely dinner parties hosted with those double doors open allowing that L.A sunset in in the evening. The mixed dining chairs and double layered rugs really adds depth to the space!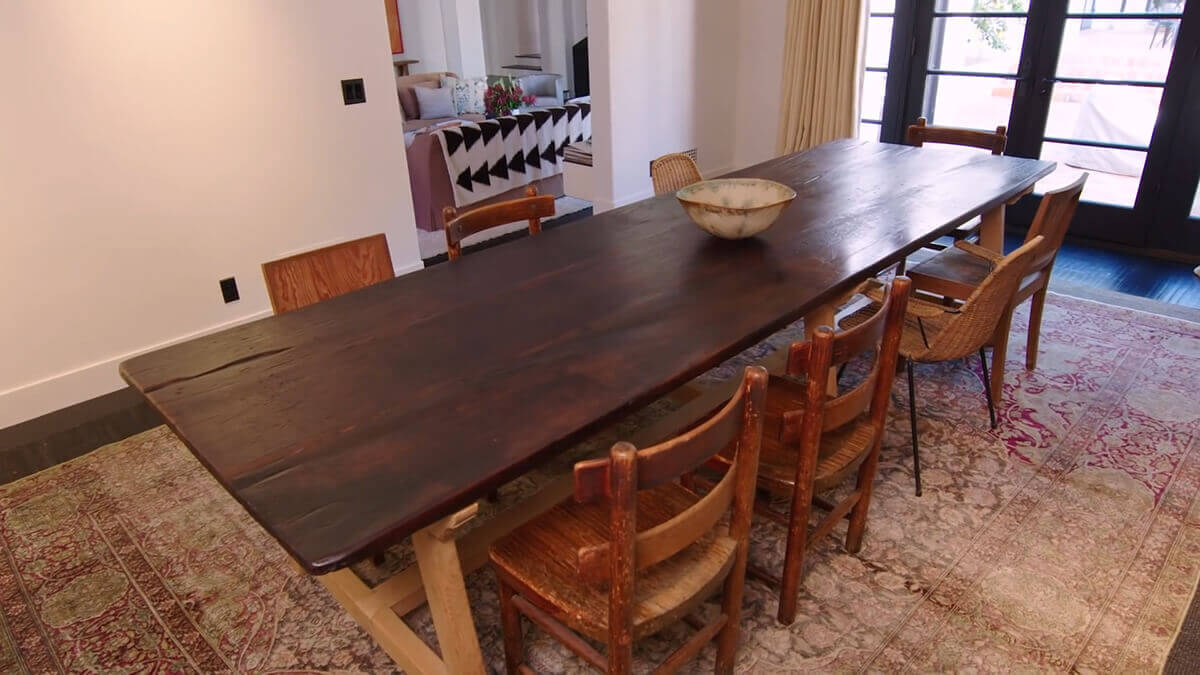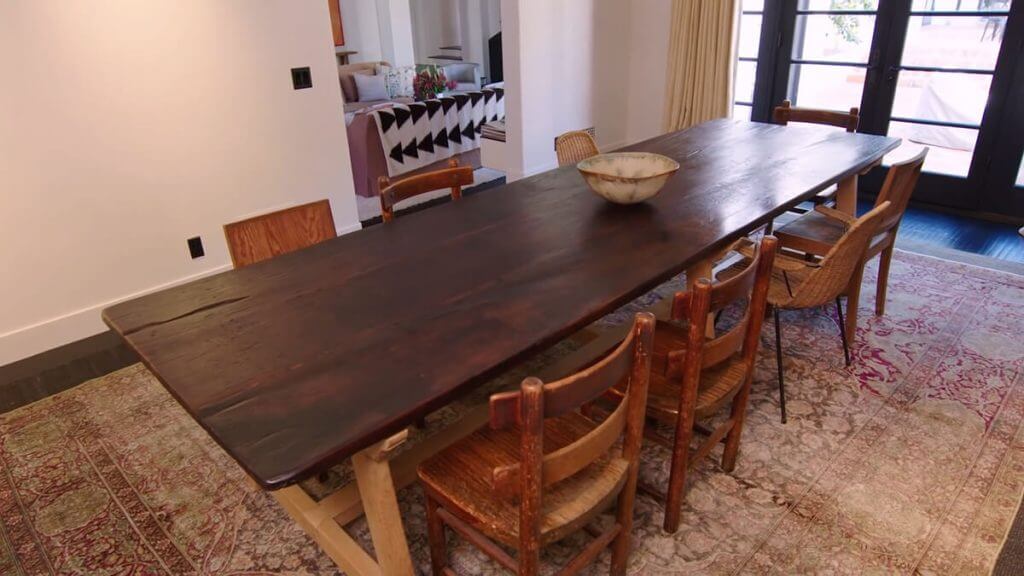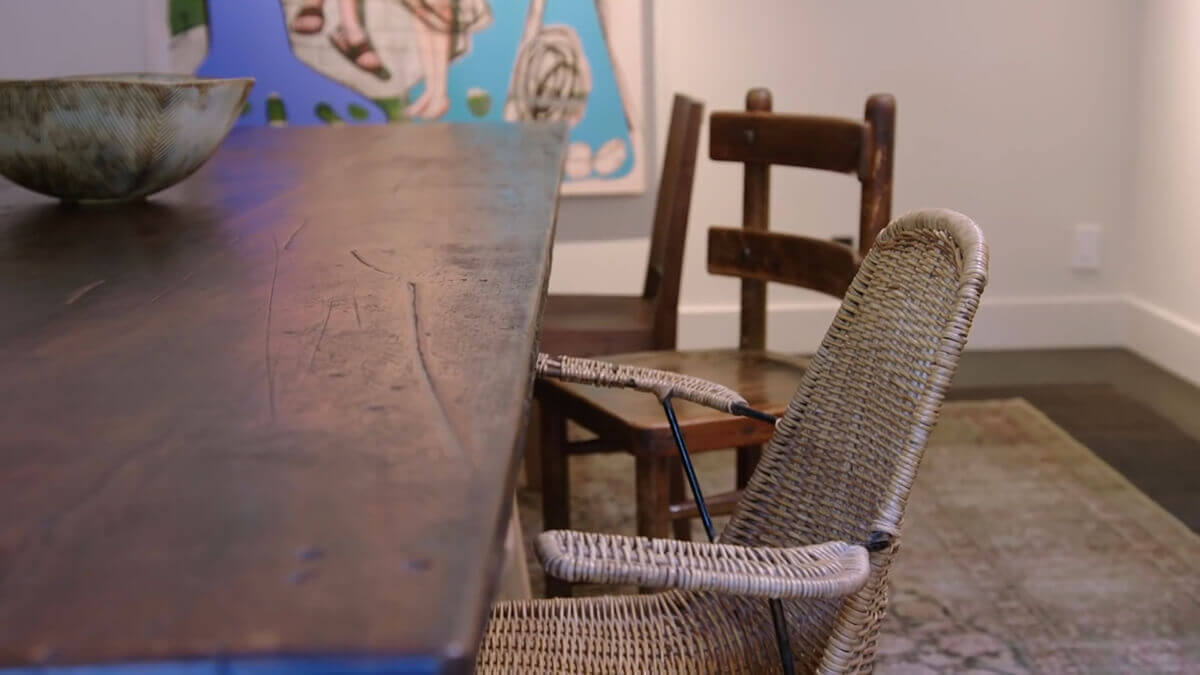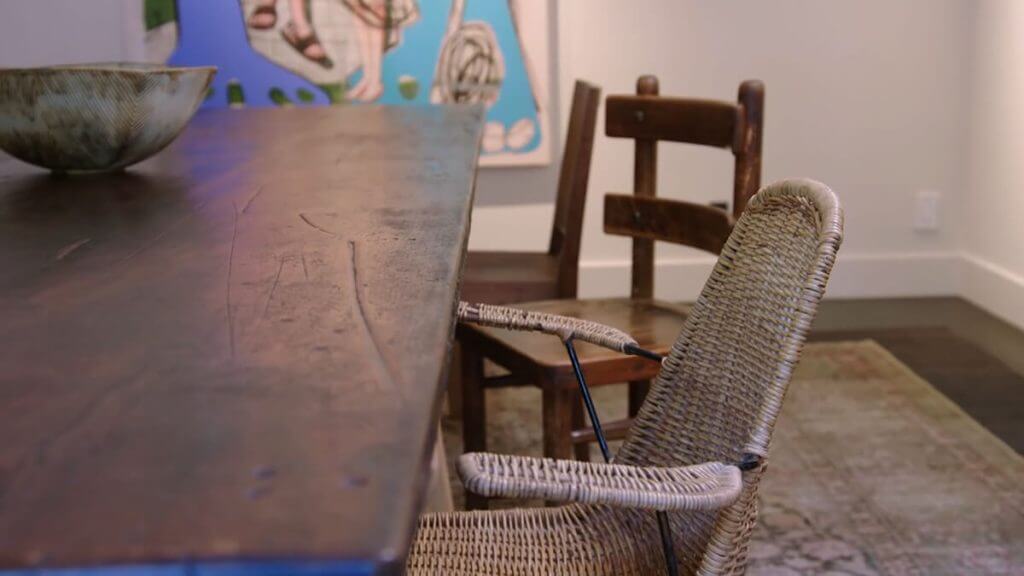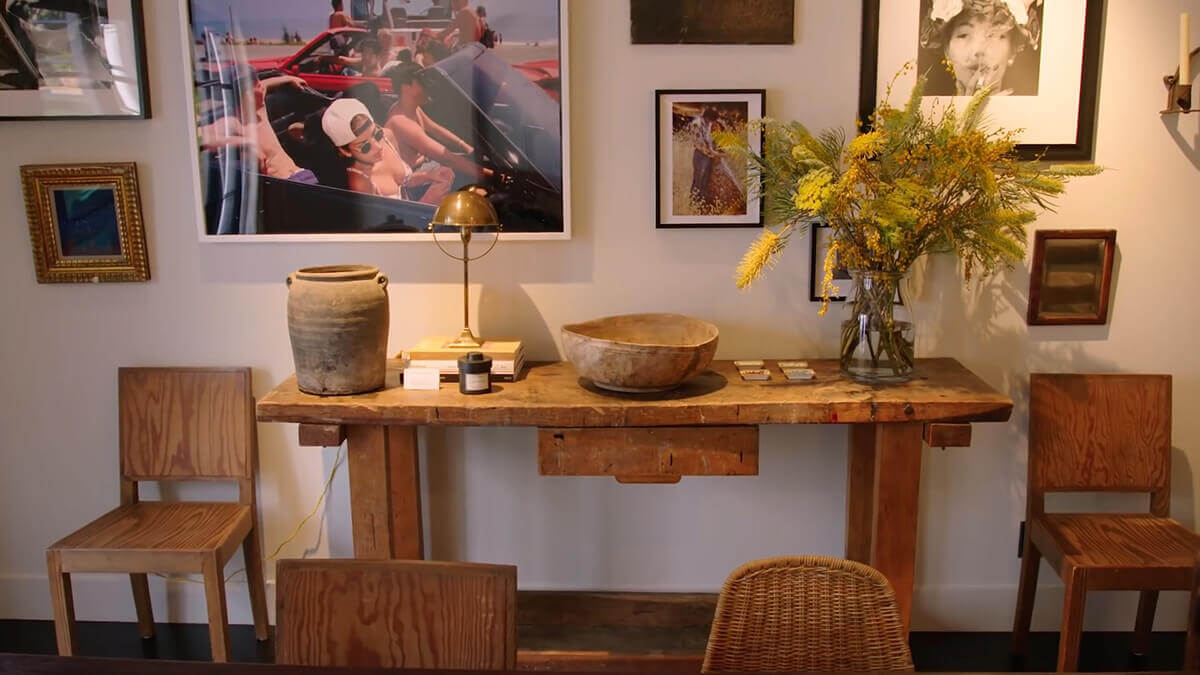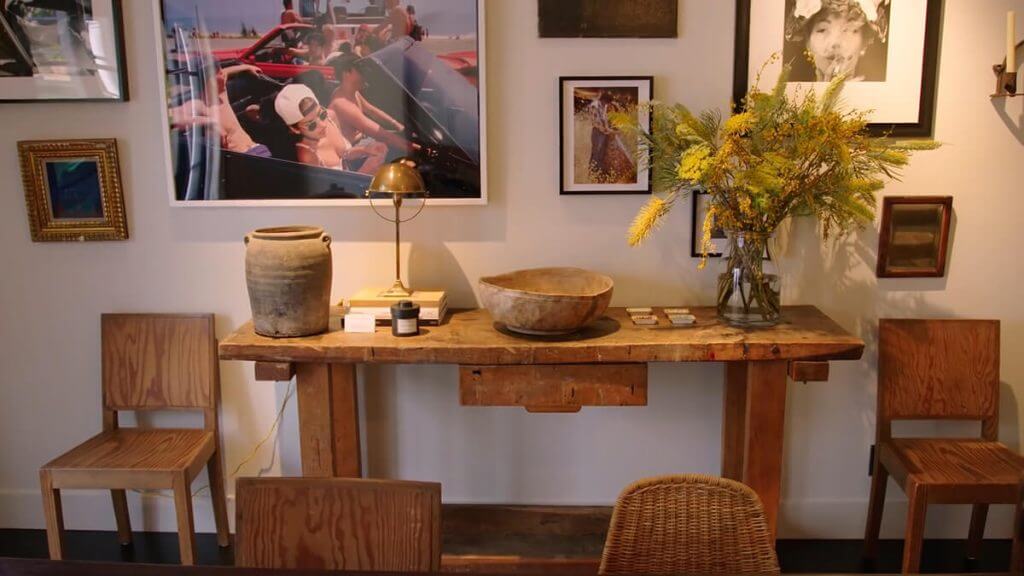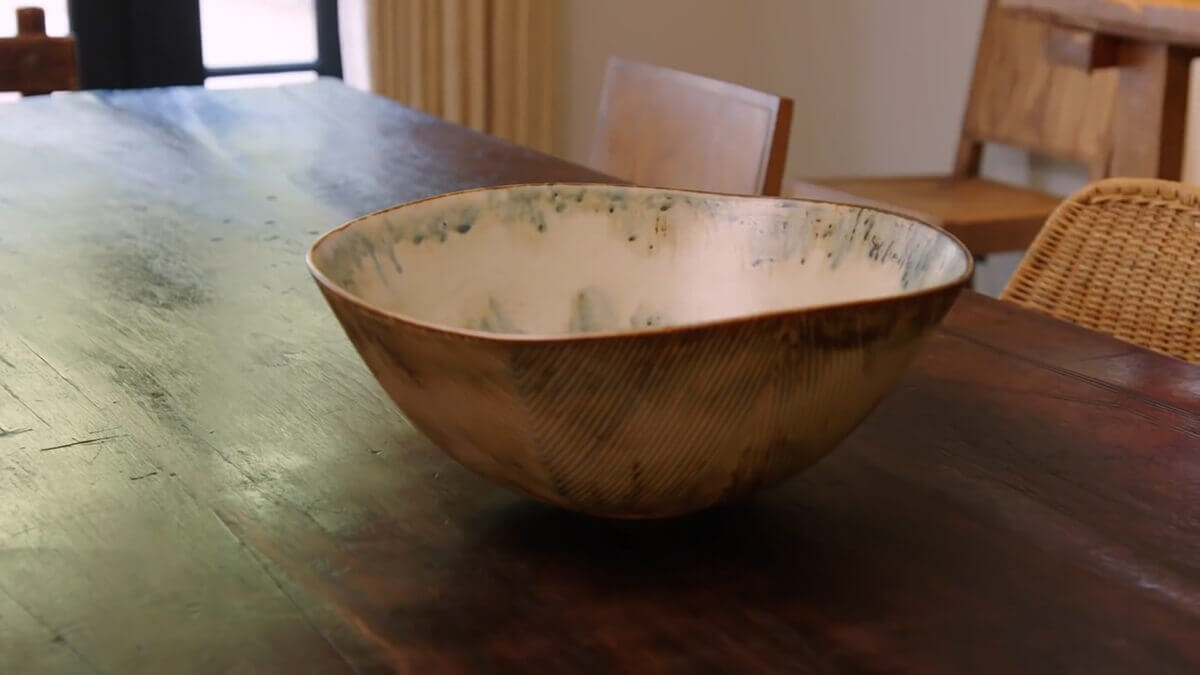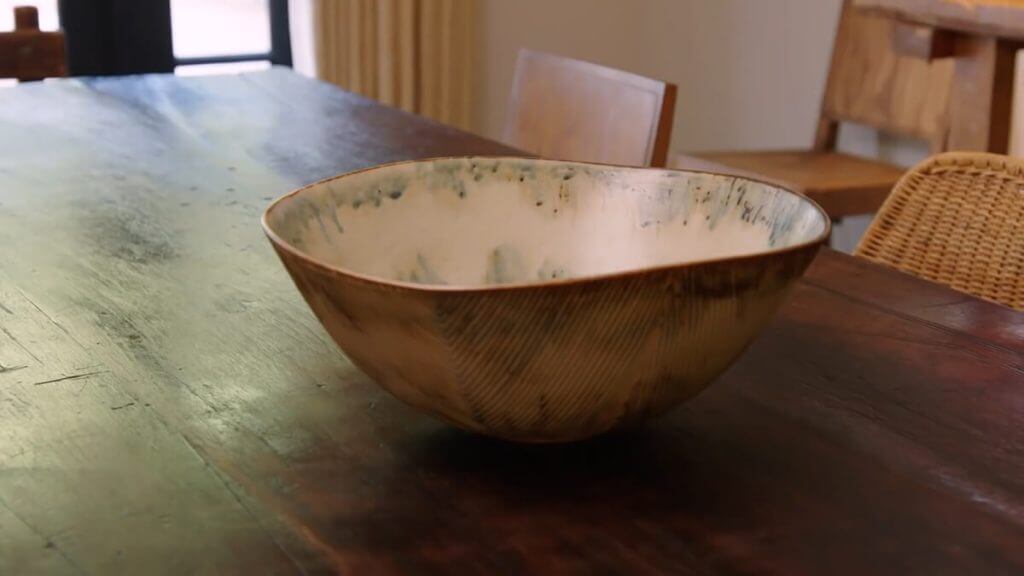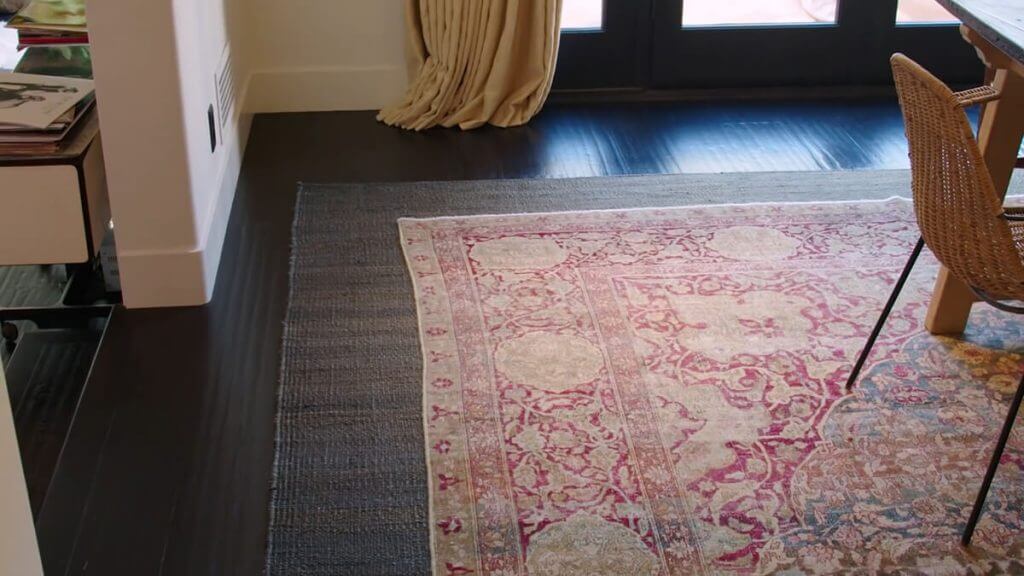 One of our favourite rooms! the kitchen is just fabulous. Hanging pots and pans, marble countertops, aged faucets and a very handy pot filler over the stove! Simply perfect!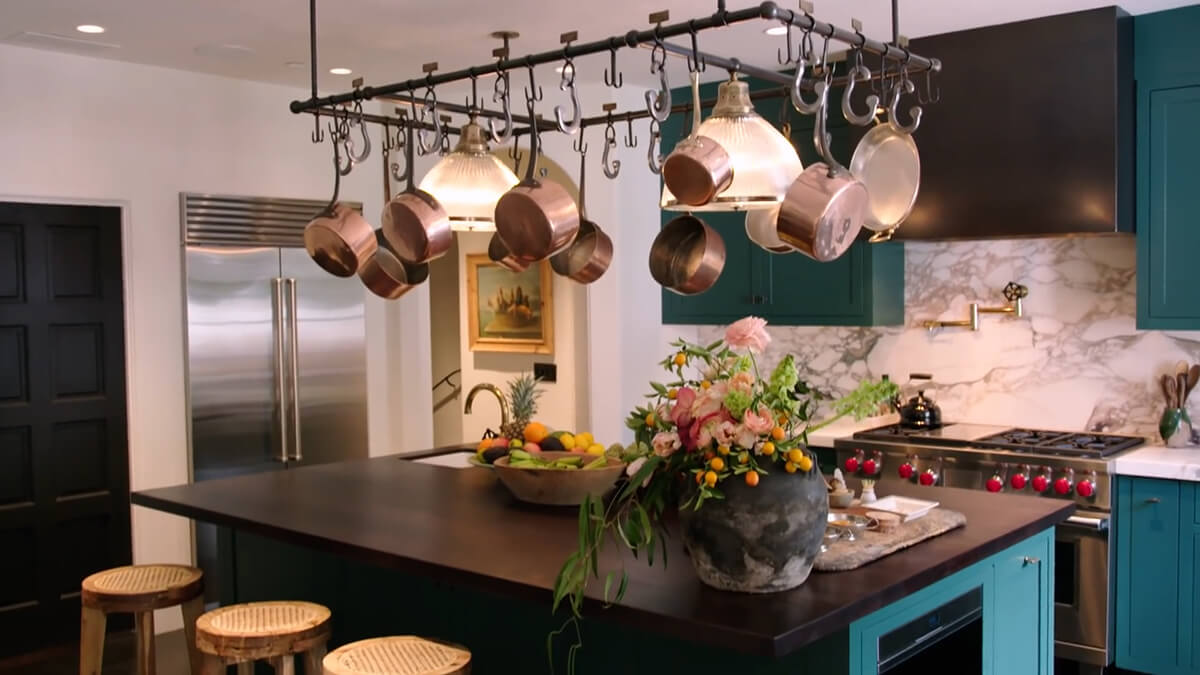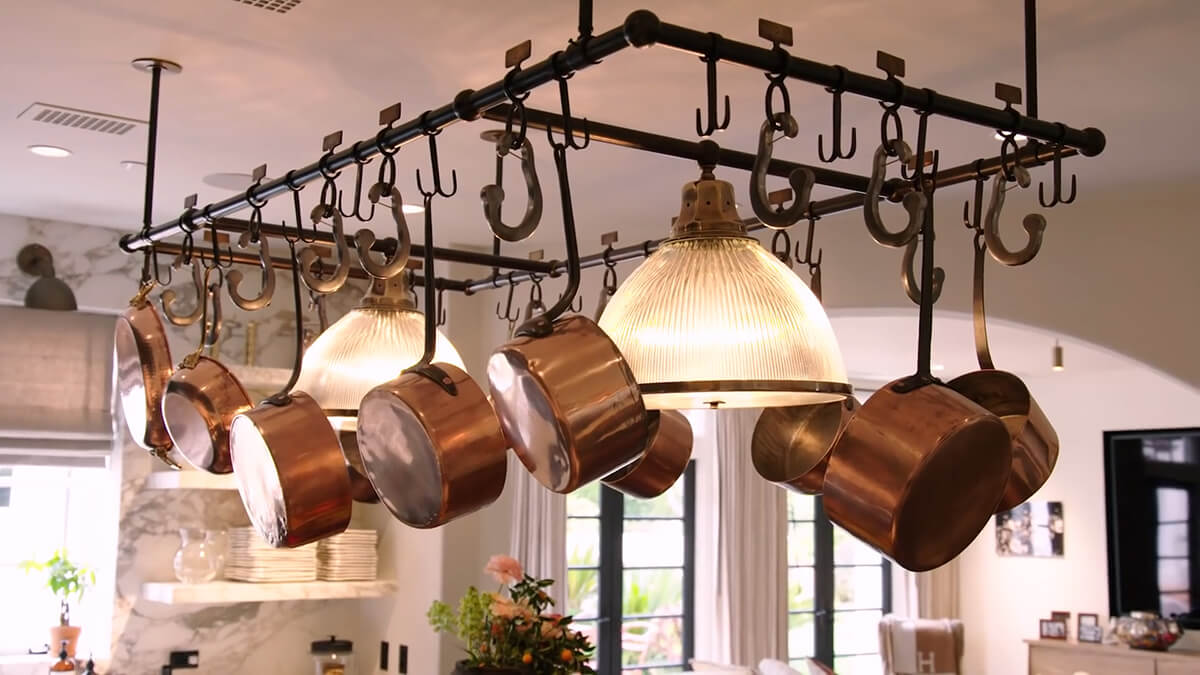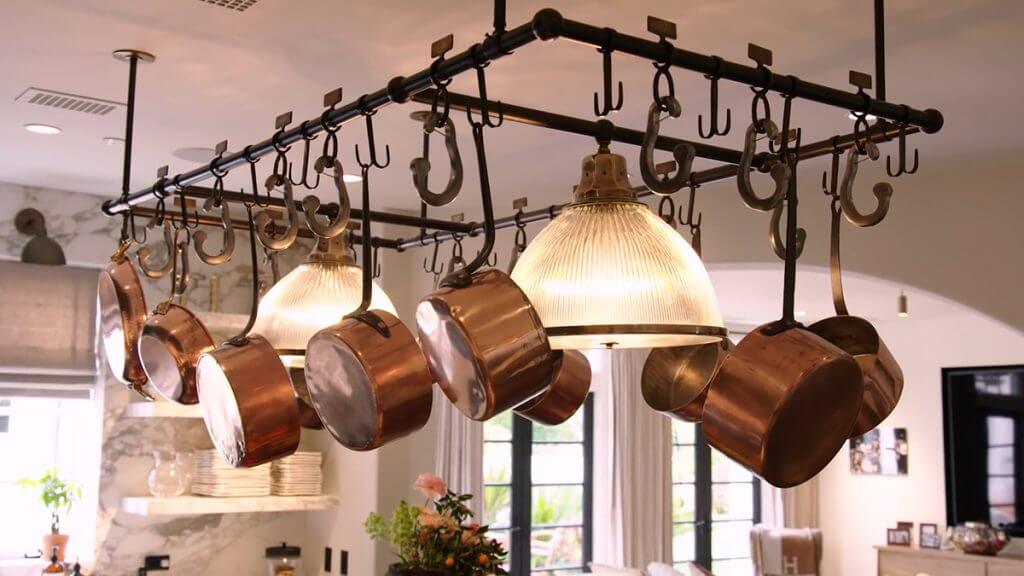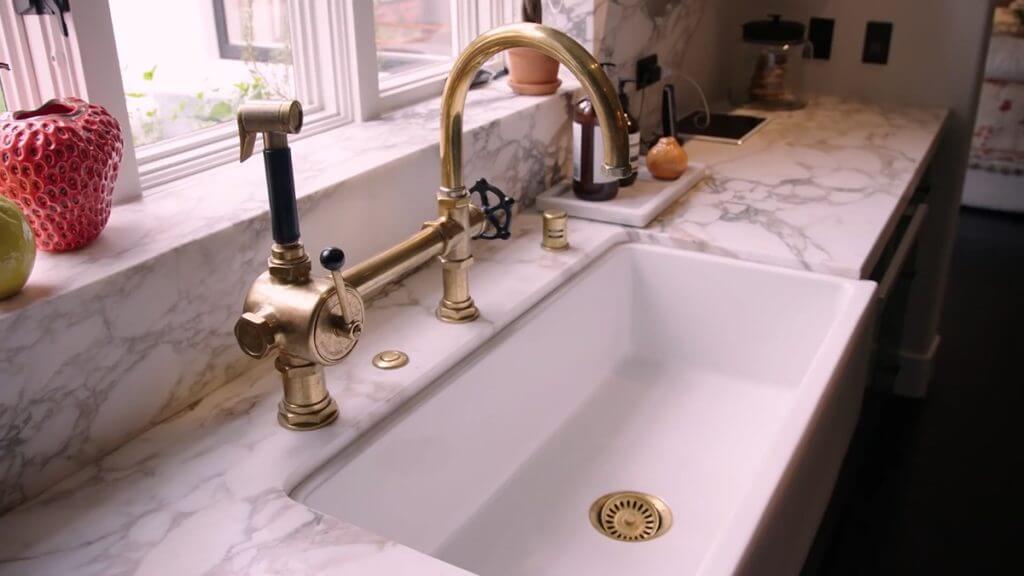 The outdoor space we can imagine is used quite a lot as it is L.A. and the weather is always beautiful. Kendall kept the original pool for its quirky shape and tiling. There is an area for relaxation as well as a more formal dining area for garden parties.